About Senoia Softwash - Your Trusted Senoia Pressure Washer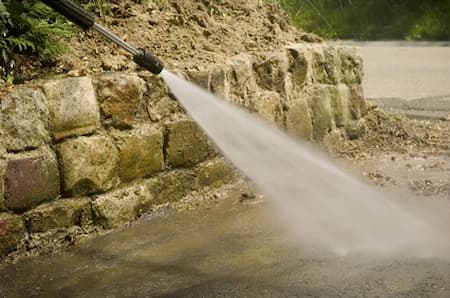 The premier pressure washer in Senoia is Senoia Softwash. We offer professional services throughout the area so you know you're getting great service. With over 6 years of experience as a pressure washer and soft washer, our owner George Duffel founded our services to ensure you're getting great house washing, roof cleaning, and more for your home.
No matter what pressure washing or soft washing service you have in mind, our experts can help. We specialize in house washing and roof cleaning, but we wouldn't offer other services if we weren't sure we can get your property clean and clear. Professional pressure washing in Senoia is a great way to ensure your outdoor surfaces meet their expected lifespans.
Our biggest goal as a premier pressure washer is to ensure customer satisfaction. We work with you to ensure you're getting the clean you need and expect. If we don't think we can get your surfaces as clean as you're hoping, we'll let you know so you're always kept up to date on our cleaning processes.
A professional pressure washing service adds value and curb appeal to your home. Whether you're looking for house washing, gutter cleaning, or any of our other services, we're ready to help keep your home cleaned and protected.
To learn more about the top-rated pressure washer in Senoia, call the experts Senoia Softwash at 678-588-7822 today and set up an appointment.
Call Us Today For Expert Pressure Washing In Senoia & The Surrounding Areas!