Go-To Atlanta Pressure Washing Services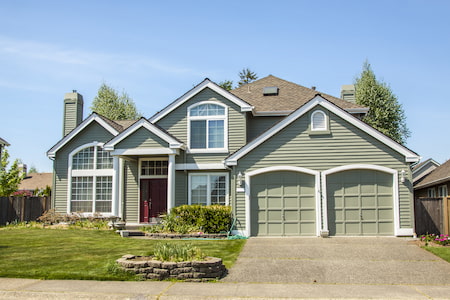 The experts at Senoia Softwash offer premier pressure washing throughout Atlanta and the surrounding area. If you're looking for a fast, thorough option to keep your residential properties clean and clear, you've come to the right place. We want to ensure you're getting the best pressure washing services in the area.
Pressure washing is one of the best ways to keep your stronger outdoor surfaces clean. We combine cleaners and high-powered water sprays to blast away built-up dirt and grime on your Atlanta outdoor surfaces. Pressure washing is great for:
Deck Cleaning
Driveway Washing
Sidewalk Cleaning
Keeping your outdoor surfaces maintained can be difficult. Damages happen and, no matter how carefully you work against them, they can't be avoided. Our pressure washing gets deep into any cracks or breaks your surfaces to wash away contaminants. This can help prolong the lifespan of your surface and keep the area from further damage.
Most importantly, pressure washing is fast. Instead of spending weeks or even months on your exterior cleaning process, you can trust our pressure washing pros to get your Atlanta property cleaned and sanitized in hours instead of days. To learn more about how professional pressure washing can benefit your Atlanta residential properties, call the experts at Senoia Softwash today at 678-588-7822 to get started on your outdoor cleaning project.
Professional Soft Washing For Your Atlanta Home
Not all cleaning projects benefit from the high-powered water sprays used in pressure washing. That's why our experts also offer premier soft washing. Soft washing uses a gentle water-bleach mixture to break down mold, mildew, and bacteria on your outdoor surfaces. If you're looking for a safe, reliable way to keep your Atlanta home clean, soft washing is the best option.
Siding protects the exterior of your home. When a small point gets hit with too much pressure, siding can break or crack. The soft washing process is gentle on your siding to ensure the cleaning project is safe. If you're looking for a professional soft washing service for your Atlanta properties, Senoia Softwash is here for you.
Premier Atlanta Roof Cleaning
Professional pressure washers know that keeping your roof clean is a delicate process. If water gets underneath your shingles, it doesn't just soak into your roof deck. It can run down into the roof and walls of your home. That's why we use soft washing for roof cleaning, too.
Roof cleaning with professional soft washing ensures that even the smallest nooks and crannies on your roof's surface are kept cleaned and sanitized. Our cleaners will ensure your roof is clean while a gentle water-bleach mixture washes away contaminants. To learn more about our professional roof cleaning process, call us today!
Call Us Today For Expert Pressure Washing In Senoia & The Surrounding Areas!